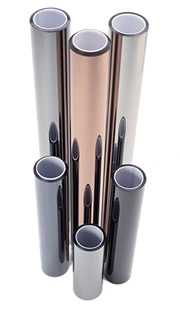 LLUMAR | SOLAR GUARD
3M | FORMULA ONE
TOP OF THE LINE PROTECTIVE FILMS
WELCOME TO WWW.MOBILE-TINT.COM

CONTACS | FOR YOUR MOBILE-TINT CREW IN SOUTH FLORIDA. ONE OF OUR TEAM MEMBER TECHNICIANS WILL CONTACT YOU FOR AN APPOINTMENT, PLEASE HAVE THE CAR UNDER A SHADOW FOR AT LEAST 8 HOURS BEFORE INSTALLING THE TINT.

IF YOU ARE NOT CONTACTED BY A TEAM MEMBER WITHIN 4-5 HOURS UPON PLACING YOUR PHONE CALL OR SENDING AN E-MAIL, PLEASE CONTACT CENTRAL CUSTOMER SERVICE CENTER : (954) 323.2024 | E-MAIL
IMPORTANT NOTES ON YOUR MOBILE-TINT JOB:
+++ WE CAN DO FLEET AND NEW VEHICLES AT THE DEALERSHIP
+ PLEASE PROVIDE INFO ABOUT YOUR CAR MODEL, MAKE, YEAR, LOCATION, PHONE NUMBER AND A BRIEF DESCRIPTION OF THE JOB TINT: HOW MANY WINDOWS, TYPE OF TINT, PREFERENCES...
+ THE TECHNICIAN WILL PROVIDE YOU WITH AN ESTIMATE.
+ THE WARRANTY OF THE TINT IS 12 MONTH, IN NORMAL WEATHER CONDITIONS
+ FOR SOME FAR WAY LOCATION FROM OUR HUBS, A SMALL FUEL SURCHARGE WILL BE CHARGED.
+ THE MOBILE-TINT CREW CAN PROVIDE SATURDAY SERVICE AT A 25% EXTRA PREMIUM. SUNDAY SERVICE IS AVAILABLE AT A 50% EXTRA PREMIUM.
DO NOT INSTALL ANY FILM PRODUCTS IN VIOLATION OF ANY LAW.